Welcome

The Brazos Valley Public Purchasing Association (BVPPA) is a non-profit organization whose membership consists of purchasing professionals from area school districts, counties, cities, institutions of higher education, and state agencies. These members serve as the front line defenders of the public trust for the citizens of Texas. 

 Our mission is to advance the purchasing profession by promoting cooperative relationships among our members, and encourage professional development. We also provide information for certifications through the interchange of ideas, networking, bi-monthly meetings, and semi-annual seminars.


We are working to make improvments to our site; however if you should have any suggestions please click the button to Email the President or contact any of our Executive Board Members on the Membership and Meetings Page with your suggestions. If the changes are possible, we will work them into our site.


Add a link to your favorites and like us on Facebook

This site was last updated: August 7, 2019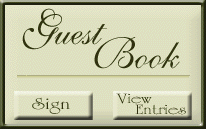 PO Box 9363

College Station, Texas 77842-4365

David Kirk, President

979-862-5990